German Repair & Performance
Audi – Volkswagen – Porsche – BMW – VW – Mini – Mercedes
German Repair & Performance
Audi
Volkswagen
Porsche – BMW
VW – Mini
Mercedes
Deutsch Nur ~ German Only
We take our love of racing and attention to detail and put it into your German vehicle.

Deutsch Nur means German only. Our focus is on the repair and performance of German vehicles. We know what we're good at, and we stick to it. The result – quality maintenance fit for the track or the highway.
Our family means business

When we say family operated, we mean it. And we don't just mean immediate family. That includes our clients and fellow racing enthusiasts. Working on vehicles is a place of pride for us. Perception Motor Werks thrives on quality relationships and the commitments that come with them.
Our Story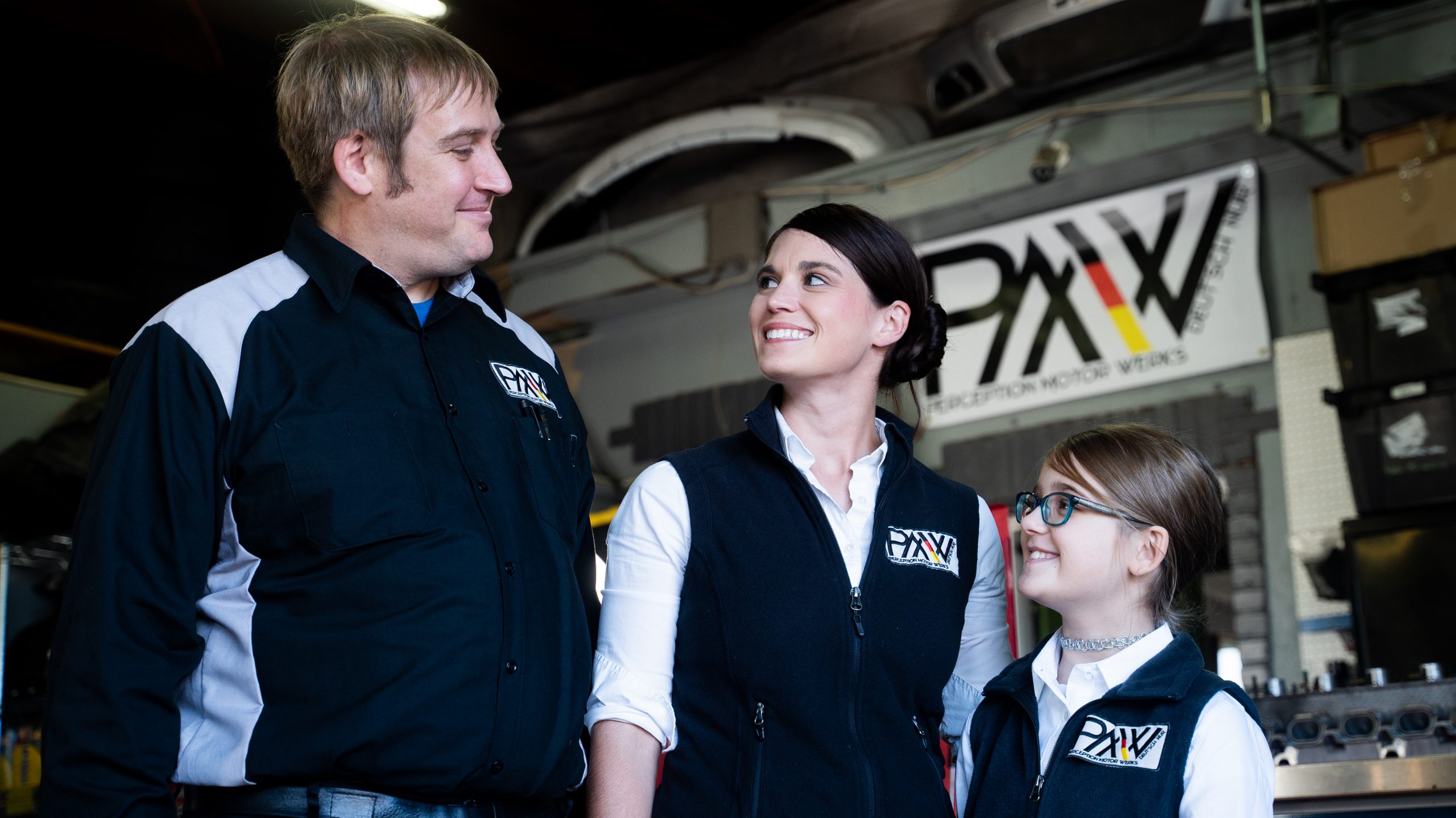 I can't say enough about this shop. . . Their quality of work, price, and customer service made it easy to purchase another VW just so I wouldn't have to take it anywhere else! I recommend this show for anyone who has a German car and wants the best service
Excellent service and attention to detail. Michael and Rachael treat your vehicle like it was their own. No pressure for unnecessary service as the dealership would do. . . They go the extra measure. Deutsche Nur!
Michael and Rachael have been race prepping and providing track support for my E46 M3 since 2016. The service that PMW provides is second to none.
I would go back to them in a heartbeat, and highly recommend them.
If you have a German automobile this is the place to have it serviced. . . Family owned. Great people with great service.
You will not find nicer people anywhere. Accommodating and thorough. I travel from Buckingham just to get an inspection. You can trust them.
Always friendly and polite. They do a great job!
Professional, friendly and very knowledgeable. Will always bring my BMW to them.
Extremely professional and dedicated.
Hours
Monday: 7:30am – 5pm
Tuesday: 7:30am – 5pm
Wednesday: 7:30am – 5pm
Thursday: 7:30am – 5pm
Friday: 7:30am – 5pm
Saturday: CLOSED
Sunday: CLOSED